Live streaming is something that has become a massive part of sports. Depending on where you live you can have access to almost every top-level sporting event that is taking place in the whole world. This is something that is unprecedented. Never in all of history has so much sport been available to so many people. It has had a huge impact on how people consume sport as well as everything else that comes with it.
Sports betting is one area where live streaming has had a large impact. It has given players the opportunity to watch a game in real time, while also using the latest mobile betting apps to be able to place in-play wagers in real time. That is a different way to bet than in the past. This would usually involve horse races on TV and no ability to place in-play wagers. The introduction of the internet and live streaming to sports betting has brought huge changes to the industry,but has it improved sports betting?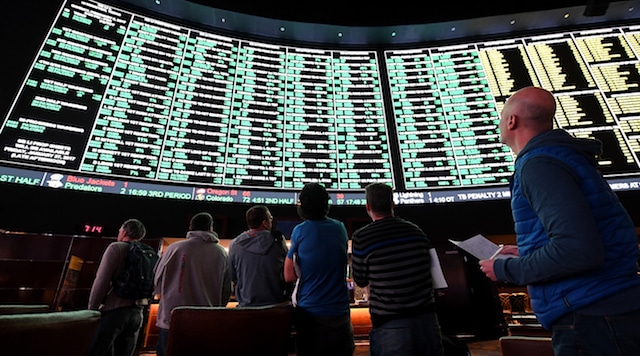 In-play wagers
In-play betting is the biggest change the internet has provided to sports betting. It has made placing a wager on a specific facet of the game a very simple thing to do, andit has opened up a new realm of betting for a large number of people. It is easy to find sportsbooks that offer in-play betting by using a site such as https://www.bonusseeker.com. There you will find a list of all the best sportsbooks around and will be able to choose your favorite from the list. Once you have found a sportsbook you will be able to carry out in-play betting whenever you like. How has streaming impacted this type of betting though?
Put very simply, streaming has made in-play betting much easier for the player. By having access to games while they are going on it is a lot easier to see what is happening, and what is likely to happen next. If you are watching a soccer game for example and one team is dominating the other and creating a lot of chances then it would be a good idea to place a wager on at least another goal being scored. Being able to judge how the game is going by watching it is far better than just going by the stats; it allows for a greater level of accuracy.
Enjoyment
One area that is routinely ignored is enjoyment. If you can watch the game that you have placed a bet on then you are much more likely to gain enjoyment from the experience. It can also lead to greater levels of engagement in games that you watch that do not include the team you support. For example if you have the Warriors to win the playoffs then you are much more likely to be engaged with the playoff games when watching them. Live streaming has added an extra level of engagement for viewers that would be almost impossible to add in any other way. Live streaming and sports betting are a match made in heaven because of that facility. There is no better way to place a bet than whenactually watching the game.